Hi everyone,
So, I don't normally do reviews of beauty products here, as I leave that to my little sis over on her blog www.mamavoom.blogspot.ie.
But, I recently tried this product that all the beauty bloggers have been recommending, and thought I may as well share my experience with you.
The product, is the Boots Botanics All Bright Hydrating Day Cream. There are a few reasons I chose this product, partly because of the attention it has been receiving, partly because it was on special offer, and also I needed something for daily use in hospital..
I don't like bringing my more expensive products in with me, you know how easily things can be misplaced.
Also, I chose this one for its plastic container, a lot safer than glass for a small bedside locker.
So, first of all, the product itself lived up to its reputation -
gave a nice dewy finish, and was great to use with or without make up (who has time for make up in hospital, right?)
has a hint of pink to it but blends in nicely when applied. The glow is subtle compared to some other products I've tried which left me basically covered in glitter. Grand for a 14 year old, not so much for me
it has an SPF of 15, which is important even in our Irish summers
it was nice and gentle for my sometimes sensitive skin
in terms of moisturising, I needed to re-apply this a bit more than usual, but that could be down to the environment I was in more than anything else.
All in all, it was a worthwhile purchase, worth the price and lived up to its promises.
The only downside however, was that it tends to be a bit on the runny side, and so it didn't cope too well with being packed in a bag and thrown around - probably best to keep it for use at home, and store it upright if possible.
I've also now purchased the Radiance Balm, in the tube, and reckon this might be more practical for using on the go - it's a similar product but the packaging makes it more portable.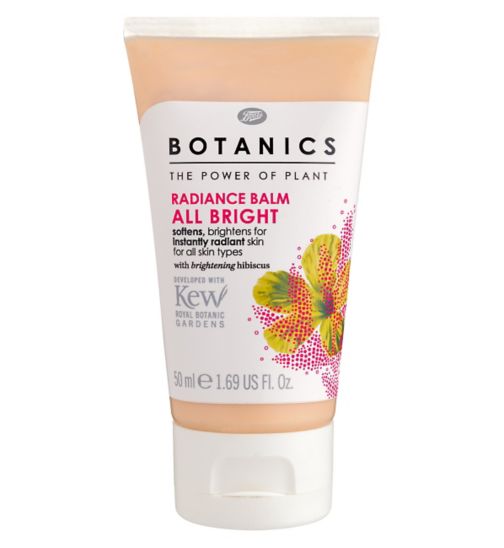 Image credit www.boots.ie
Has anyone else tried these yet? What did you think?